Web Video: New York Forum Event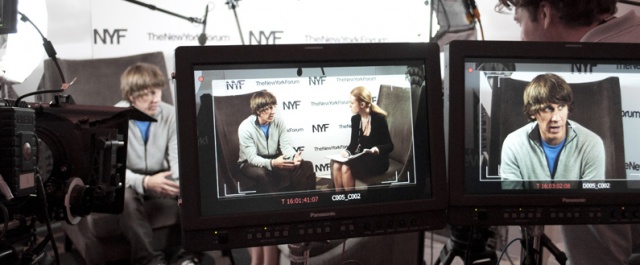 Merry Christmas everyone!  Hope your all having a great holiday season!
In June I had the pleasure of working with the Russell Brothers shooting some interviews at the New York Forum.  Two camera Red One shoot.  We fortunately had designated floor space assigned for our coverage, which made our shoot go smoothly, as we didn't have to cram in to the other end of the hall with the major television networks.  The speakers were excellent and talked about several issues involving economics and technology.  I wouldn't mind sitting in on this forum every year, it is really something great!
Check out the interviews over on the RussellBrothers site, http://therussellbrothers.com/video-portfolio/category/corporate!