Frigidaire / Martha Stewart / TRESemme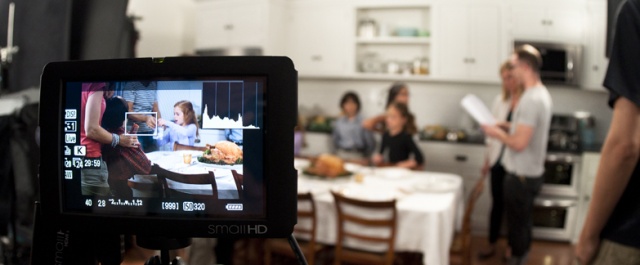 Not too long after the Chase shoot I received another call from The Jacks Firm. Working with director Ben Jacks and executive producer Scott Welch is absolutely wonderful, and I am really glad that we here at Vigilante HD have the opportunity to work so frequently with them.
In the past two weeks we have spent five shoot days working on two shoots. The shoots were web spots for Frigidaire appliances and TRESemme hair products.   Ben Jacks brings a really great and stylistic look into the lighting and direction of these spots, and the videos turn out very clean and vibrant. Working as a camera operator alongside with Joe Pickard, Greg Kershaw, and Corey Eisenstein is fantastic, and I couldn't ask for a better team. Marcos Herrera and Axel Ebermann keeping it sharp and are always a pleasure.
Looking forward to more of these.
Here are some set photos of the Frigidaire / Martha Stewart shoot.  Photos by JP Panetta.